People are always saying there is a wine for every season—characterization of wine color is easy. It's much harder to determine the best beers to drink in the fall, as everything seems to be different shades of brown and yellow—or perhaps even red... but we'll get there.
Here we are listing some of the best Fall beers, and spoiler, there is not too much pumpkin involved.
Let's break it down by category, and then pick a specific beer in each group (will try to keep it as local as possible!). 
Pilsner
Suarez Family Brewery Cabana Pils
(Livingston, New York)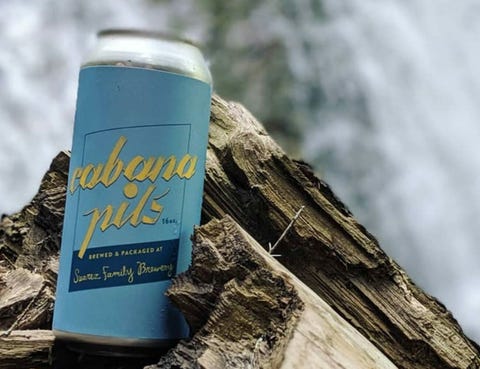 "A pilsner with wheat? Yup, it works. Cabana checks all the boxes of those familiar pilsner catch terms of being 'crisp' and 'clean,' but also adds a really cool citrus and grassy hop presence that's presented through a softer and creamier mouthfeel than most pilsners you'll encounter. I really wish it weren't a limited seasonal offering, but Dan Suarez and his team easily fill the void by offering several top-notch lagers."
— Dave Martin, owner and brewer at Mindful Ales
Sour
Collective Arts Brewing Sour Harvest Saison
 (Hamilton, Ontario)
Our Sour Harvest Saison is truly a unique mash up of styles and flavours. This brew starts as a classic Saison, utilizing a traditional Saison yeast to provide both spicy and earthy tones. We then inoculate the wort with Lactobacillus for 24 hours, giving the brew a refreshing sour flavour. From there we add locally grown and roasted pumpkins and traditional pumpkin pie spices. The final product is pure magic: sweet sour, and spicy. Refreshing and unique.  Art By: Victor Wong, Mississauga, ON, Canada
Sour Farmhouse Ale (or Saison)
Saison du Fermier from Pinot Noir Puncheons (Blend #1)
(Saint Louis, MO)
Saison du Fermier is the harmony of new and old. It is robust and has the paler color of modern Saisons, yet it is balanced with the brightness, depth, and rustic character of the wild microflora found on our family's Missouri farm. This limited expression of Saison du Fermier was fermented in and aged in Pinot Noir puncheons for 8 months before being naturally conditioned in the bottle
Oatmeal Stout
Breakfast Stout – Founders Brewing Co.
(Grand Rapids, MI)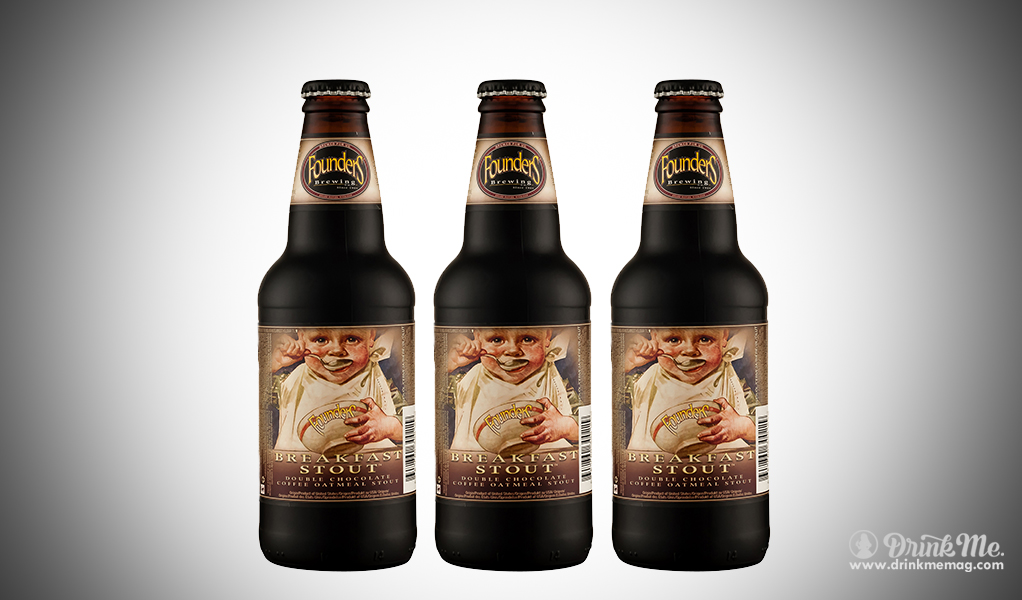 Another American craft classic. Founders Breakfast Stout may very well be the most decadent beer on this list. Not only is this stout loaded with flaked oats, it also contains two types of chocolate and coffee. Aromas of earthy cacao, molasses and fresh ground coffee abound. As you take a sip, a pleasant black licorice bitterness accentuates these intense flavors. This creamy brew is the definition of full flavor and could outcompete any standard cup of joe on the breakfast table.
Imperial Stout
Bourbon County Brand Stout
(
bruh... Goose Island!? Trust me, it's a keeper)
Don't take it from us, take it from this top reviewer:
"irrationally good.
take your time, watch it change from sip to sip, blossoming beautifully.
looks as a stout ought to. the smell has the shades of bourbon layered nicely - toffee, bready malt, molasses, burnt caramel. chocolate malt and dark fruit. mmmm
tastes like, no hyperbole here, *heaven*
follows that nose; a delectable amount of umami here. banana slips in. i'm giddy.
the brew is full-body, moderate carbonation, sticky and boozy with a sublime dry finish.
this one is a no-brainer. the most accessible world class stout you can get your hands on. grab what you can, cellar and save and break open as you wish."
Märzen
Festooning
Grimm Artisan Ales (Brooklyn, NY)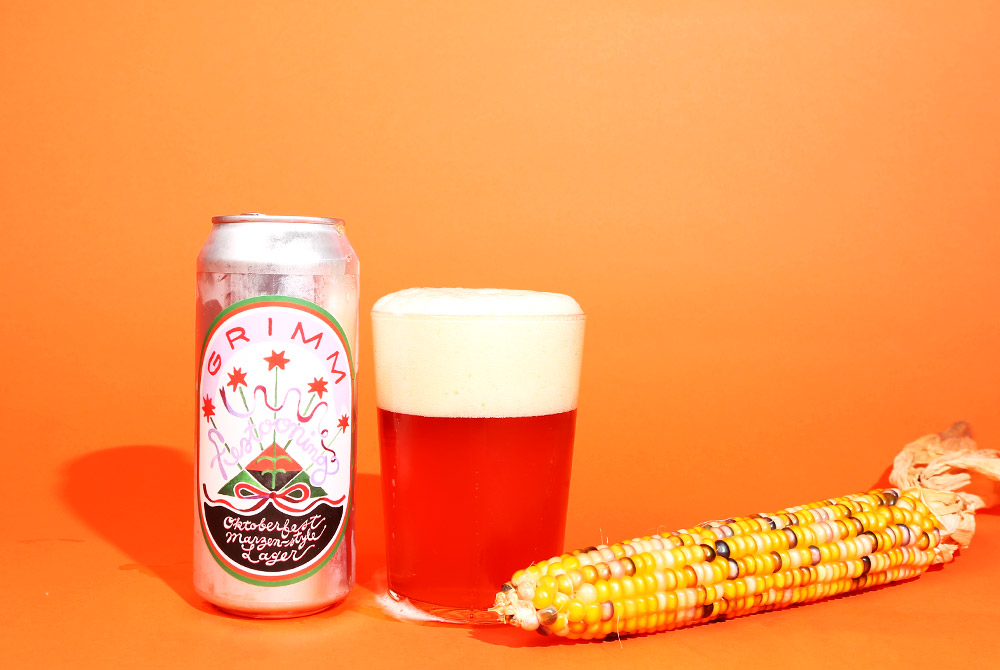 Grimm Artisan Ales's crisp Oktoberfest lager is just begging for a currywurst pairing. The German malts give this beer a honey sweetness and the noble hops impart a pleasant bitterness. Fill up your stein, get on that lederhosen, and drink to accordion music.
---