Day Hikes Near NYC (via car or train)
It is easy to feel cramped or crowded in New York at the moment, especially considering many of us have been here for many consecutive months without reprieve.
It's easy to get bogged down, and we find that a day hiking trip is a fantastic way to clear the head and will make your work the following week that much better. 


Bull Hill's Breakneck Ridge neighbor might get more attention, but having to go at someone else's pace on a congested trail isn't why we're driving hours away from the city. Besides, this hike has just as many kick-(your)-ass sections and gorgeous views of the Hudson Valley. And it's a breeze to get to from Cold Spring, where Hudson Hil's all-day breakfast menu (available for "porch side" pick-up) has everything from burritos to bagels for a pre-trail or summit snack.
Malouf's Mountain Sunset Camp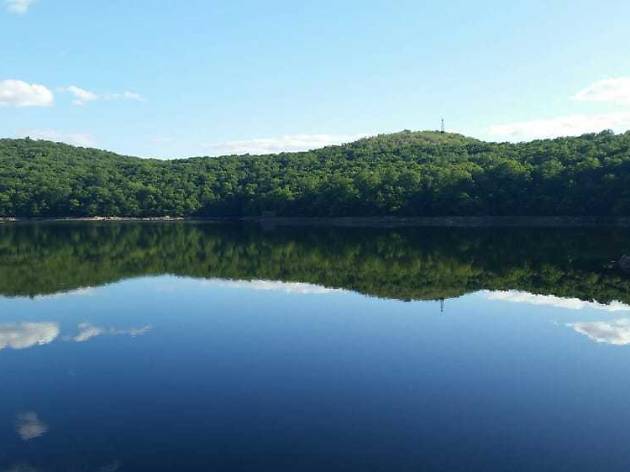 Just an 80-minute train ride on Metro North from Grand Central to Beacon, and you'll be in one of the most unique hiking destinations near the city. After hopping off the train, you can head into the forest, where a campground awaits you. The best part? You don't need any equipment as you can rent everything on the spot. They'll even provide meals if you aren't up for cooking. From the base camp, you can choose multiple trails, which have things to explore like old railway tracks and casino ruins.


You have several options of hikes here, some a bit steeper than others, but all are guaranteed to have great views of the Catskills and Hudson Valley. What hikers love most is undisturbed wild nature of the trail, but they will argue that the actual distance ranges somewhere between 3.6 and 5 miles. Storm King Art Center, which is near the trailhead, offers train and bus packages from New York using public transportation. Just check the website for details.
Yellow Trail at Mount Beacon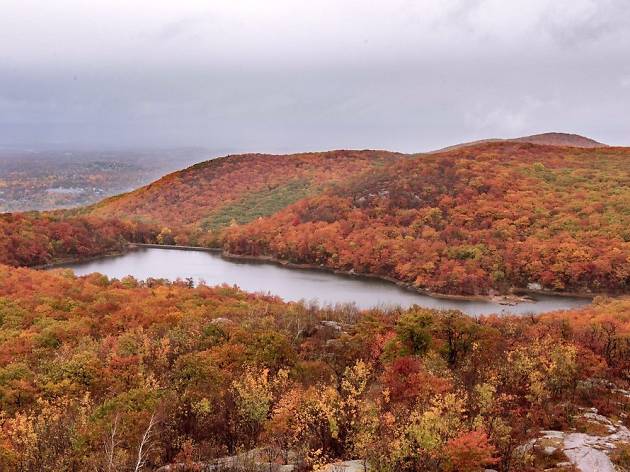 Another great alternative to Breakneck Ridge, consider this trail if you're short on time and want to avoid a lot of people. The 2.5-mile out-and-back is a quick but challenging hike that sends you straight up the mountain, where you can take in views similar to its more popular neighbors. You can even make it up to watch the sunset and back down in time before it gets too dark. To get there, take Metro-North to Beacon and walk or cab the two miles to the trailhead.
Appalachian Trail (I'm not joking!)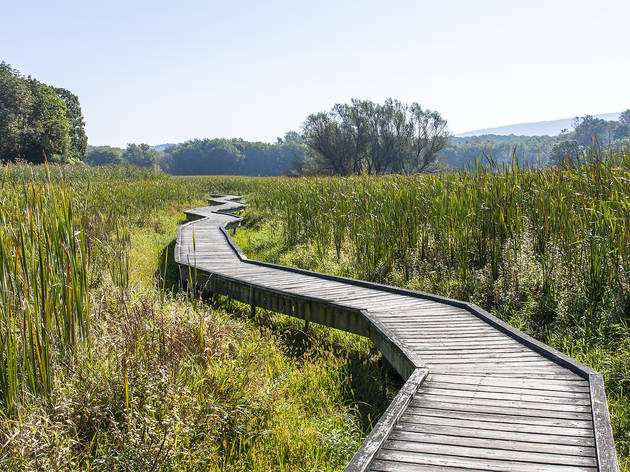 Before committing to all 2,168 miles of the Appalachian Trail, take a weekend to test it out by taking a quick train ride to a portion of the famous hike. The Metro-North Harlem line runs from Grand Central to the Appalachian Trail station on weekend mornings, and you can pick your hiking pace and direction, making it a great hike for people of all levels. Self-described "wildman" Steve Brill also offers guided foraging walks of a small section of the trail on Saturday mornings, if you can't decide which route to take.
Blue Mountain Reservation Loop (do it for the beer!)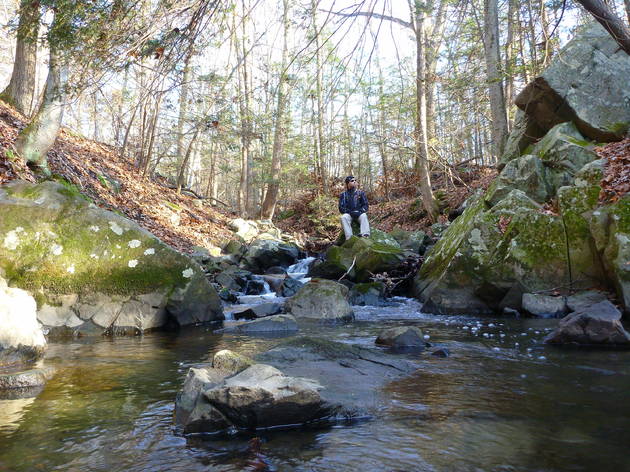 There's no better motivation to get some exercise than the promise of a crisp beer at the end. This 12-mile loop starts about a mile from the Peekskill Metro North stop. Once on the trail, you'll be able to hit to viewpoints over the Hudson River and pass a serene pond along the way. On your way back to the train, make sure to stop at the Peekskill Brewery to reward yourself for tackling the climb.
---