(Somewhat) Manageable NYC Escapes this Fall
Many of us New Yorkers have been cooped up—crammed in our small apartments for months now. As we move into Fall, we start thinking about the best places to go to catch the foliage, drink some porters and have a good, albeit socially distanced time with friends.
Everyone's first thought is most likely Storm King, but there are many others that are worth while.
Catskills, NY (well... duh)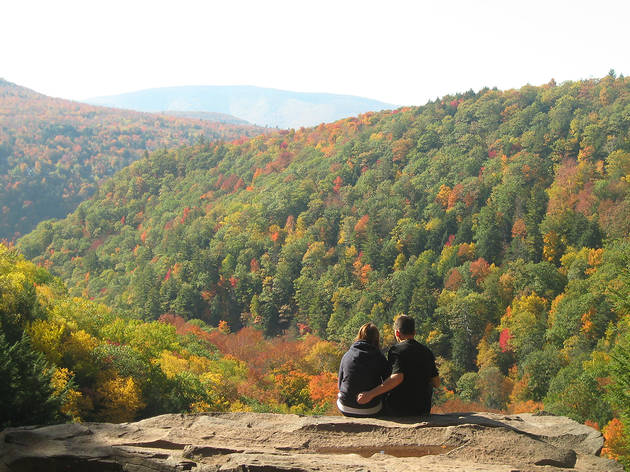 Forever cemented in pop-culture as the site of Woodstock (and the backdrop of Dirty Dancing) the Catskills boasts some of New York's most charming small towns, many of which are just two-and-a-half hours outside of the city.

What to do: A hiking trail on Overlook Mountain leads to the Instagram-worthy remnants of an unfinished luxury hotel and views of Echo Lake. The General Store of Catskill (356 Main St, Catskill; 518-653-9188, thegeneralstoreofcatskill.com) is another draw, located on the town's historic Main Street and offering an array of locally-made bath, body and wellness products.
Lenox, MA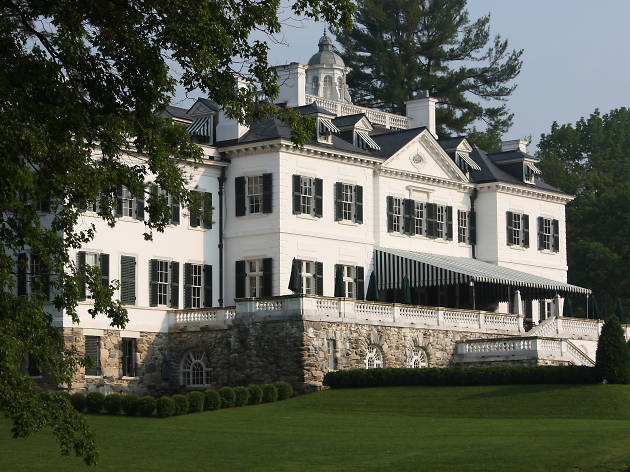 Once known as the "inland Newport," this charming town in The Berkshires was a popular destination for wealthy vacationers during the Gilded Age. The walkable New England hamlet still attracts plenty of discerning travelers today with loads of cultural options and a prime location for leaf peeping around the region.
What to do: Take a trip back in time at the gorgeously restored The Mount (2 Plunkett St, Lenox; 413-551-5111, edithwharton.org), the turn-of-the-century home of famous American novelist Edith Wharton. Shakespeare & Co (70 Kemble St, Lenox; 413-637-1199, shakespeare.org) is a premier regional theater that continues its popular summer season through the autumn months.
Stowe, VT (less manageable, but hell, totally worth it)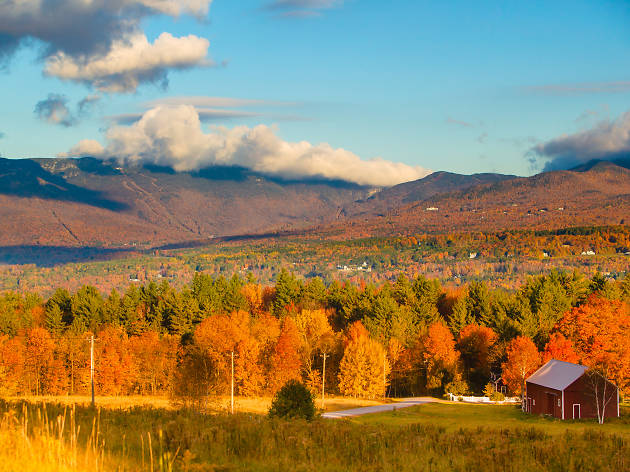 When it comes to fall foliage, Vermont is king. The state has the country's highest percentage of maple trees, and no better retreat exists for scoring that color-bursting seasonal photo. That's especially true in Stowe, a valley town in Northern Vermont.
It's a hike (we've done it many times) but is surely worth the trip.
What to do: Marvel at rust-tinged leaves from a car (foliage driving routes are an actual thing here), a gondola at Stowe Mountain ski resort (5781 Mountain Rd; 888-253-4849, stowe.com) or on foot: The three-mile Stowe Pinnacle Trail—4 miles southeast of the town—is one of many climbs with breathtaking views. Follow the FAMOUS state's foliage tracker (vermont.com/foliage.cfm) to ensure leaves are at peak awesomeness when you go. After that hiking, you deserve a bit of shut-eye.
Salem, MA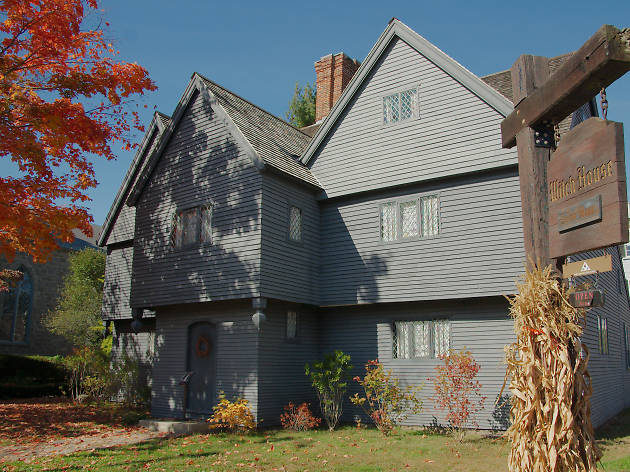 This Massachusetts town's dark past draws urban witches and history buffs from all over the Northeast. With so many museums, attractions and tours devoted to the infamous Salem Witch Trials, there's plenty of creepy history to explore in the otherwise charming village. Even better, it's surprisingly easy to get to: Just take the short flight into Boston and rent a car for the hourlong drive east to Salem.
What to do: Dive right into the town's paranormal history at the Salem Witch Museum, where exhibits on paganism, modern witchcraft and the phenomenon of witch hunts will give you a quick primer on the occult.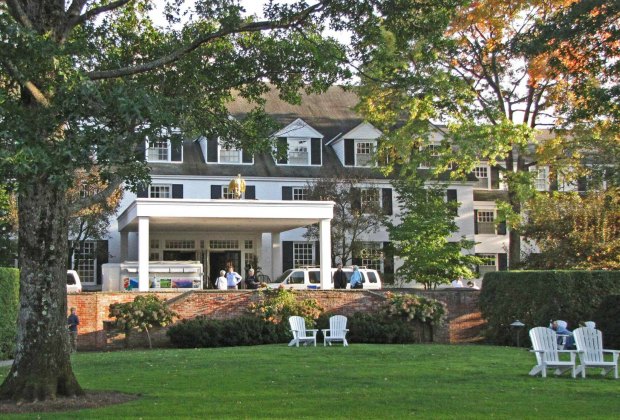 The Woodstock Inn is the essence of New England hospitality and a great jumping-off point for family fun in the area. The 142 spacious rooms and common areas are loaded with cozy touches. Complimentary bikes, large indoor and outdoor pools, and hiking trails provide hours of fun. Kelly Way Gardens, the resort's on-site garden, provides a holistic food supply to the resort's restaurants.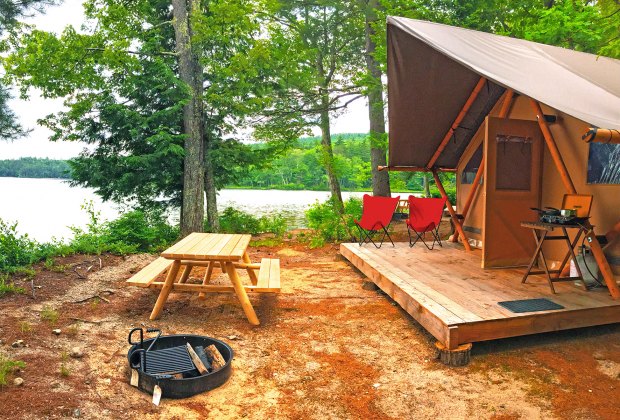 Camp without sacrificing comfort in the White Mountains when you stay in glamping-style tents loaded with homey amenities. Huttopia, open seasonally until mid-October, is ideal if you want a low-stress camping experience. It provides kitchen supplies, bedding, and more. The Trapper's Tent sleeps up to five on real mattresses and includes a bathroom. Book the Chalet, and you'll stay in a two-bedroom wooden cabin that sleeps up to six and includes a kitchen and bath. Fish in the lake or take a nature hike. There are low-key organized activities for kids in summer, and a few sporadic ones continue into the fall. If you crave the 21st century, head to North Conway, just 10 miles away. 
---