A few buddies and I this Saturday night are having a virtual game night. Chaneling our inner Jason Bateman and Rachel McAdams, we want to make this as fluid and fun as possible (while also sipping on some stellar NYC craft brews).
In order to prep for the evening, we have done extensive research on the best way to break it down, and frankly I wanted to share it with you all!
JackBox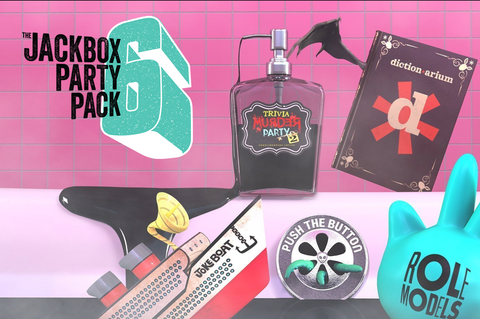 Available across a whole host of platforms (desktop, Apple TV, Fire TV, Steam, Playstation, Nintendo Switch and more), JackBox games are a social distancing savior perfect for virtual game nights. Once you purchase a game (or a pack of 6 games for $20.99) you can play with up to 10 friends in front of a virtual audience of up to 10,000. With personality test games like Role Models, comedy contests like Joke Boat, and unique word games like Dictionarium—there's endless fun to be had, online.
Can one be an expert at having fun? Just meet the team at Outback Team Building to come up with your answer. (It's an unequivocal "yes!")
Outback's event experts have perfected the art of connecting people and building immersive bonding experiences you can enjoy 100% online.
Outback has even leveraged their expertise to create a virtual clue murder mystery that combines video conferencing and a specially designed app to make every aspect of solving the mystery, from examining clues to reviewing case files, flow perfectly.
How can you possibly host a virtual escape room? The masterminds at the Escape Game asked themselves that question and came up with virtual escape room perfection.
Investigate a physical room by using a human game guide—wearing a live camera—as your eyes and ears. Use your guide as an avatar to explore the room and, with hope, make your escape.
QuizUp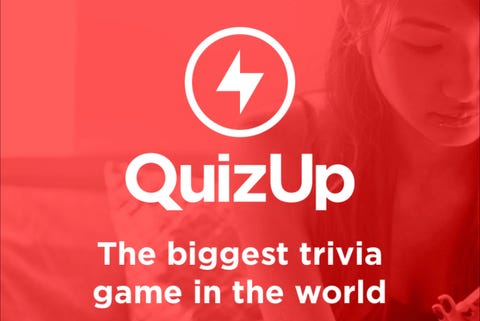 Miss going to trivia night at your local bar? Recreate the feeling with QuizUp, a virtual trivia app where you can play against your friends in real time. With different categories, thousands of topics, and the ability to win boasting rights, download the app and hop on a video chat to show off everything you know.
Cards Against Humanity: Family Edition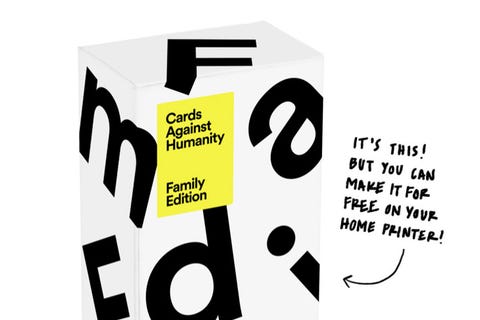 Although initially slated for a fall release, the Cards Against Humanity makers decided to move up the timeline and make a free, printable family-friendly version of the famous card game available for bored families everywhere. So print the downloadable PDF out, and schedule that Skype/Zoom/Google Hangout with your family for a PG virtual game night. And don't worry, you can still play the raunchy NSFW version as well via Playing Cards.
Heads Up via Houseparty
---